Posted by glenn
November 26, 2010
Originally published in Milwaukee Journal, August 13, 1938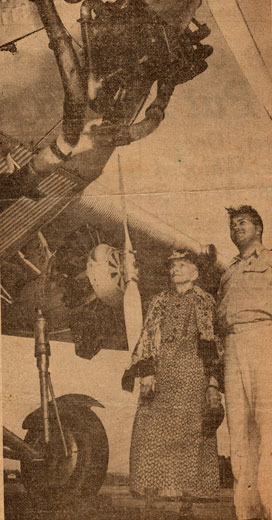 ONE of the newest converts to airplane travel is Mrs. Emmaline Detgen, 94 year old great-grandmother who lives at 2564 N. 80th st., Wauwatosa.  "Flying is wonderful," she exclaimed when she stepped out of a plane recently after her first ride. 
She is pictured here with the pilot, Elmer (Buck) Leighton.  Mrs. Detgen and her husband, Jacob, are now planning a longer flight.  It will be his first ride.
Sorry, the comment form is closed at this time.