Posted by glenn
November 26, 2010
Originally Published in 1932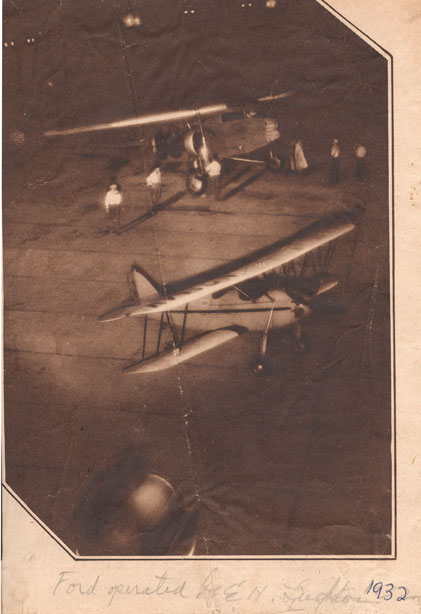 Scenic flights over St. Paul after nightfall attract hundreds of "joy hoppers" to Holman Municipal airport each evening.  The photograph from the top of the municipal hangar is a snapshot over the floodlight showing a tri-moored transport being prepared for a takeoff with an open biplane in readiness.  Headlights of moving cars mark the road at the edge of the flying field.
(Ford operated by E H Leighton 1932)
Sorry, the comment form is closed at this time.